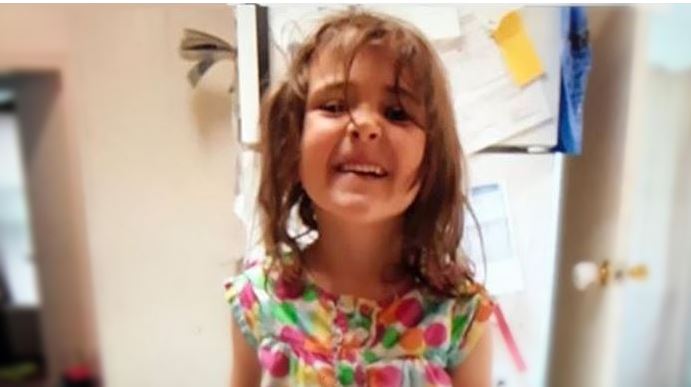 For an updated story, click here.
CACHE COUNTY, Utah, May 25, 2019 (Gephardt Daily) — A Cache County man is being detained after the disappearance of his 5-year-old niece, and law enforcement officials are characterizing the case as "suspicious."
The child, Elizabeth Jessica Shelley, is missing from the westside Logan home she shared with her mother and her mother's boyfriend.
Logan Police Department is now asking residents in the area between 300 South to 100 North, and 300 West to 600 West who have video surveillance, including smart doorbells, to check their videos and cameras for the hours between 2 a.m. and noon on Saturday. Police want any suspicious activity to be reported to the non-emergency dispatch number 435-753-7555, not 911.
According to the initial scanner call in the case, police were seeking Elizabeth's uncle, 21-year-old Alex Whipple, because he had stayed the night at the child's house.
Elizabeth's mother last saw her at 2 a.m. Saturday, she told police. It was about 9:30 a.m. when Elizabeth's mother and the mother's boyfriend discovered the child missing. They reported her disappearance at about 10 a.m., a Logan City Police official has said.
At that time, Whipple also was missing, but had left his skateboard behind, the scanner transmission said. In addition, the door to the residence had been left open, the dispatcher said.
Logan Police officials initially put out a message asking the public's help to find Whipple and the child, whose name had not been released at that point. That Facebook post went up at about noon on Saturday.
The post was updated at about 3:30 p.m.:
"Alex Whipple has been located and is in police custody," the update says. "Officers are seeking additional search warrants, and we are continuing to search for 5-year-old Elizabeth Shelley."
Talking live on Facebook, Logan Police Captain Tyson Budge said that Whipple is "not being that cooperative, so we are still searching for Elizabeth."
Budge said police have found "some certain items of clothing that make us believe he was with her after (later than) he said he was.
"At this point, all we can really hope for is to locate her and find her OK," Budge said. "The unfortunate thing is we have all the adults accounted for, so the obvious conclusion is she's in a lot of danger."
Budge said that search teams have now refocused on the area around the child's residence and a few other specific sites, in part because Whipple has no access to transportation.
Agencies participating in the search are the Cache County Sheriff's Office and Search and Rescue, Adult Parole and Probation, the Logan Police Department, and K-9 units.
At 6:01 p.m., the LCPD posted again:
"No additional volunteer searchers are needed at this time. We have temporarily suspended the volunteer search center at Bear River Headstart, and will update you here if any searchers are needed. Thank you."
The initial post described the child as as 3 feet 6 inches tall, with shoulder-length curly brown hair and with choppy bangs. She has brown eyes, and was believed to be wearing either a red top and blue jeans or a teal-colored plaid skirt.
According to multiple reports, law enforcement officials found Whipple walking in an area near Hyrum.