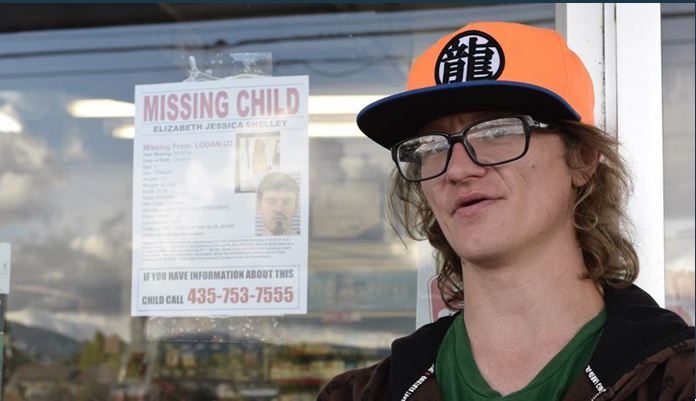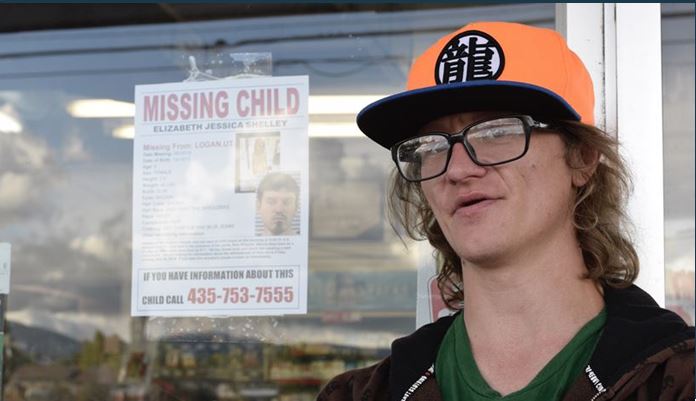 For an updated story, click here.
HYRUM, Utah, May 27, 2019 (Gephardt Daily) — All eyes seem focused on Cache Valley and the Logan-Hyrum area in particular as the search continues for Elizabeth Jessica Shelley, the Logan 5-year-old who vanished from her home Saturday morning.
Ryan Liljenquist, who works at the Hyrum Short Stop, told Gephardt Daily he saw Alex Whipple, the little girl's 21-year-old uncle, in the store early Saturday afternoon.
Police are calling Whipple the prime suspect in "Lizzy's" disappearance.
Liljenquist said Whipple was wearing a gray hoodie and a suit.
"Weird get-up he was in. I turned to my buddy and says 'what a weird individual.'"
He said Whipple "came in here to buy beer. He bought three beers and a pack of smokes and then he left toward South Cache."
Later, Liljenquist said Whipple "definitely had been on something," and described him as  "disheveled."
Whipple was apprehended by police at about 3 p.m. Saturday. Officials, who have been posting updates in the search for the girl since she went missing, said Whipple was not cooperating with law enforcement.
"The FBI and local agencies worked through the night finishing search warrants and following up on leads," Logan Police posted on Facebook. "The main suspect, Alex Whipple, continued to be uncooperative and was booked into the Cache County Jail on an FTA (failure to appear) warrant for absconding from probation."
Since speaking with the police after Whipple stopped at the Short Stop, Ryan Liljenquist is known virtually everywhere, and certainly has become something of a name in rural Cache Valley.
He doesn't much care for the attention, though. Liljenquist, who was born and raised in the area and attended Logan High School, makes it clear that he wishes this dark incident had never cast its shadow on Cache Valley.
"It's not supposed to happen in general," he told Gephardt Daily. "It's wrong. It's evil. It's f***** up."
He later added that he has spoken with a lot of his friends, and they are of the mind that "this motherf***** needs to die."
Gephardt Daily will continue to provide updates on the search for Elizabeth Jessica Shelley as more information becomes available.