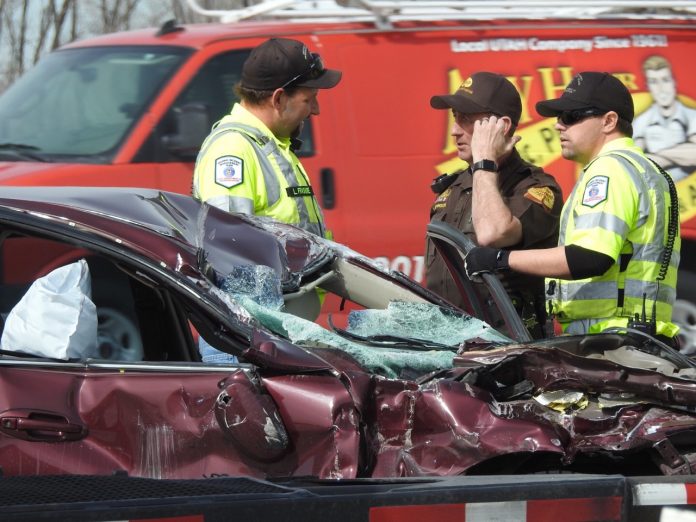 SALT LAKE COUNTY, Utah, March 9, 2018 (Gephardt Daily) — A collision between a car and a semi on West Interstate 215 Friday left a dramatic wreck, but minor if any injuries to the driver who emerged from the crumpled sedan.
Sgt. Jacob Cox, Utah Highway Patrol, said the accident happened at about 10 a.m., near 2300 North on northbound I-215. A car went under a semi and broke a pipe on the truck's undercarriage.
Newer cars are designed to protect the passenger at the expense of the car's body, Cox said. In earlier years, drivers and passengers could be seriously injured and the car's body could show only minimal damage.
"There were no serious injuries," Cox said. "Traffic was not impacted. In those ways, it was a minor accident. It could have been a lot worse."