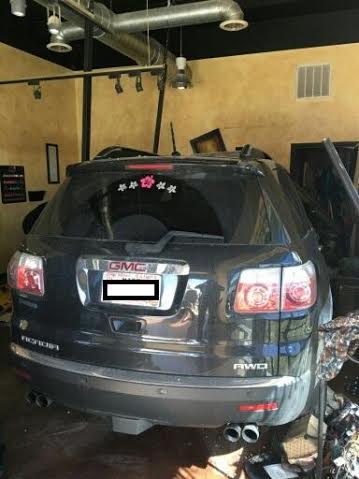 CLEARFIELD, Utah, March 25, 2016 (Gephardt Daily) — A woman parked in front of a hair salon in Clearfield accidentally drove through the front doors Friday afternoon.
Clearfield police said the 38-year-old woman was parked in the parking lot of Mild to Wild Hair Design located at 916 W. 1700 South just after 3 p.m. She forgot to place the vehicle—a 2008 GMC Acadia—in park. She hit the gas pedal, causing the vehicle to enter the building through the front windows.
Police said a female employee and female patron received minor injuries. The patron was transported to a local hospital for an evaluation.
The accident is under investigation and police said criminal charges may be filed.