CALDWELL, Idaho, July 17, 2017 (Gephardt Daily) — Police have located an abandoned car believed to have been driven by Gerald Michael Bullinger, the Ogden man who is a person of interest in the triple murder case of a girl and two women, one of them his wife.
Officers found the white Ford Focus near Moran, Wyoming, "in a remote campground in the Bridger-Teton National Forest," the Canyon County (Idaho) Sheriff's Office has confirmed. The site is near the border of Grand Teton National Park.
Detectives put out a nationwide manhunt for 60-year-old "Mike" Bullinger following the June 19 discovery of three badly decomposed bodies, each with one or more gunshot wounds, found hidden in the shed of an Idaho farmhouse, at 216 S. Kcid Road, Caldwell, Idaho.
Bullinger had recently purchased the house with his wife, Cheryl Baker, an Ogden teacher who had retired, and was planning the couple's move to Idaho.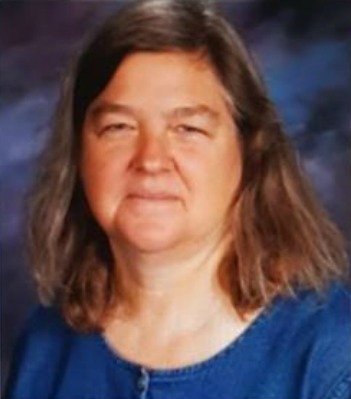 The medical examiner determined through dental records that one victim was 56-year-old Baker.  The two other bodies have not been identified pending DNA test results.
Canyon County Sheriff's officials have said that the other remains are consistent with the two others associated with the farmhouse. Their friends have said on Facebook that Nadja Medley, 47, and her daughter, Payton, 14, were living in the house and have not been seen since before the bodies were discovered.
Nadja Medley's last Facebook post was June 4. Her Facebook page has multiple photos of her and her daughter in social settings with Bullinger. The pictures date back to September 2015, a month after she announced to her social media friends that she was "in a relationship." In several posts that followed, Medley referred to Bullinger as her boyfriend.
In May of this year, Medley posted that she was moving to Boise, the city to which Caldwell is a suburb.
Idaho officials say the recovered Ford Focus may have been in the area where it was found for as many as three weeks before it was reported to authorities. Investigators have examined the car, but are not sharing information to prevent Bullinger from learning what they know.
Bullinger formerly worked as a pilot, and reportedly has worked as an outfitter. He was last seen in Ogden. No homicide charges have been filed against Bullinger. He currently faces charges of failure to report the three deaths on his property.
Police say Bullinger is about 6 feet 1 inch tall, weighs about 240 pounds and has gray hair and brown eyes. Anyone with any information about his whereabouts is asked to call local law enforcement or the Canyon County Sheriff's Office at 208-454-7510.