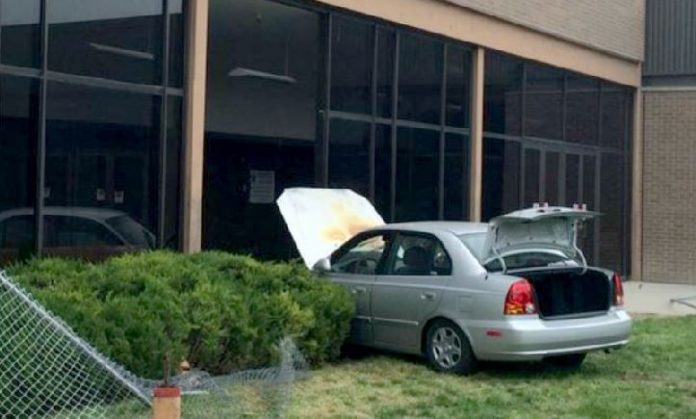 TAYLORSVILLE, Utah, Sept. 30, 2017 (Gephardt Daily) — A man drove his car through a chain-link fence and into the side of Eisenhower Junior High School on Saturday.
The Unified Police Department first tweeted about the incident in the early afternoon, saying the car crashed into the school, at 4351 S. Redwood Road.
A 26-year-old man was taken into custody on suspicion of driving under the influence.
No estimates on damages were immediately available.
A followup UPD tweet indicated the accident could have been much worse.
"School fields were full of people participating in youth soccer," the tweet said. "Thankfully, no injuries to citizens or the driver."