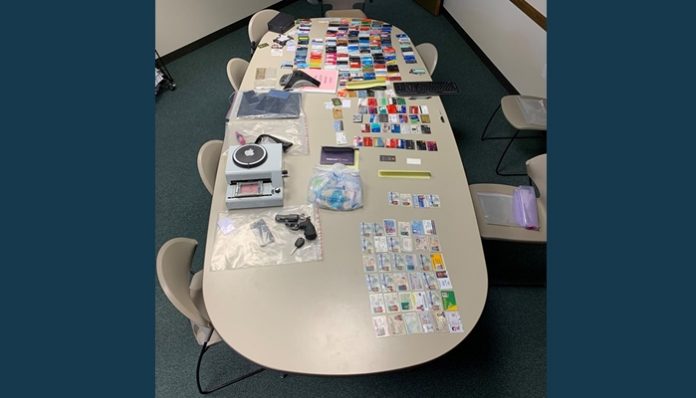 CEDAR CITY, Utah, Dec. 9, 2019 (Gephardt Daily) — Cedar City police found multiple fake IDs, fraudulent credit cards and other items after serving a search warrant at a hotel.
"On Saturday night, our patrol officers responded to a call for service at one of our local hotels," said a Facebook post from Cedar City Police Department. "During this call, their keen skills of detecting criminal behavior kicked in. They observed suspected drug crimes and obtained a search warrant."
Upon serving this warrant, they found "several fake IDs, several fraudulent credit cards, a fake gun that looks real, and various other crimes," the post said. "With their investigative skills, they were able to determine these suspects were involved in our local 'porch pirate' thefts. Great police work."
The post did not give the location the items were recovered from.