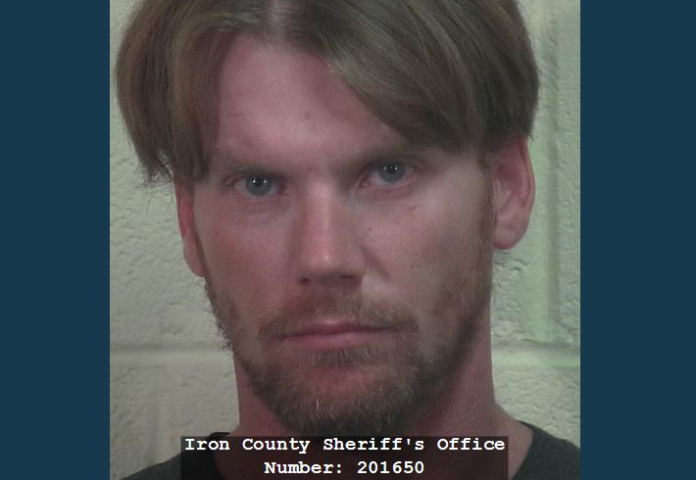 CEDAR CITY, Utah, Jan. 1, 2016 (Gephardt Daily) — A Cedar City man is in serious condition after an alcohol-fueled altercation took a violent turn.
Cedar City Police said in a news release that officers were summoned to the Value Inn where a fight occurred at about 8:30 p.m. Friday. There, officers discovered the fight had resulted in one man being stabbed multiple times.
The suspect, 34-year-old Scotty Baney, reportedly ran from the scene on foot. He was located moments later in a parking lot adjacent to the motel, and was taken into custody without incident.
The victim was transported to Cedar City Hospital where he is listed in serious condition. Investigators identified two others who were present during the altercation. These two attempted to stop the assault, and suffered minor injuries as a result. They were not treated for their injuries.
The motive behind the stabbing is unknown, but investigators believe that alcohol consumption contributed to the altercation. Baney was booked into the Iron County Correctional Facility on second degree felony aggravated assault.