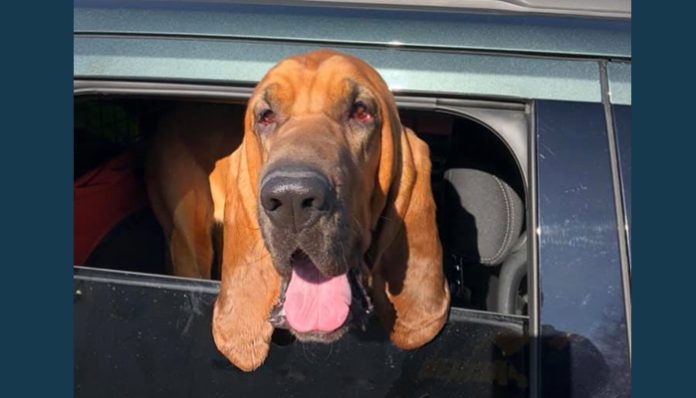 CENTERVILLE, Utah, Nov. 11, 2019 (Gephardt Daily) — The Centerville Police Department has welcomed a new K-9 — 2-year-old bloodhound Sophie.
"She is the newest member of our department," said a Facebook post from Centerville PD. "Sophie's purpose is to trail and locate people. We picked her up from Massachusetts and she is on the way to Centerville.
"We would like to thank the Northeast Houndsmen from Massachusetts for showing us their hound program. Sophie looks forward to serving our community and doing demonstrations for our schools and other groups."
These trailing dogs can be used to find missing people or criminal suspects that have fled from law enforcement, the post said. They have a ability to scent discriminate which means following the scent of only one person until they find that person by using a scent article from that person.
"Sophie looks forward to her upcoming service along with her K-9 partner Reyna who is currently our drug detection K-9," the post said.