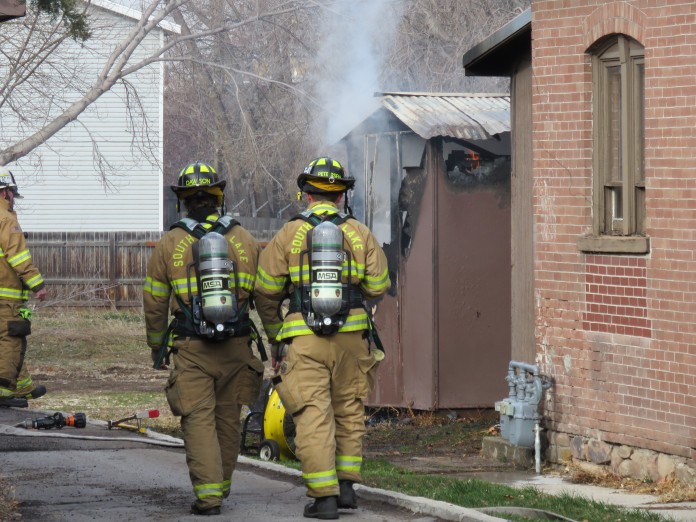 SOUTH SALT LAKE, Utah, Feb. 21, 2016 (Gephardt Daily) — A fire in South Salt Lake  damaged a home Sunday morning and killed two of the family's chickens.
South Salt Lake Fire Department Battalion Chief Kent Robertson said dispatchers took a call at about 9:30 a.m. regarding the structure fire near 300 East and 3400 South.
"A small detached chicken coop caught fire and (the fire) extended to the house," Robertson said.
Firefighters were able to save a rabbit.
The cause of the fire is still under investigation but preliminary reports suggest an electrical wiring issue may have been a factor.