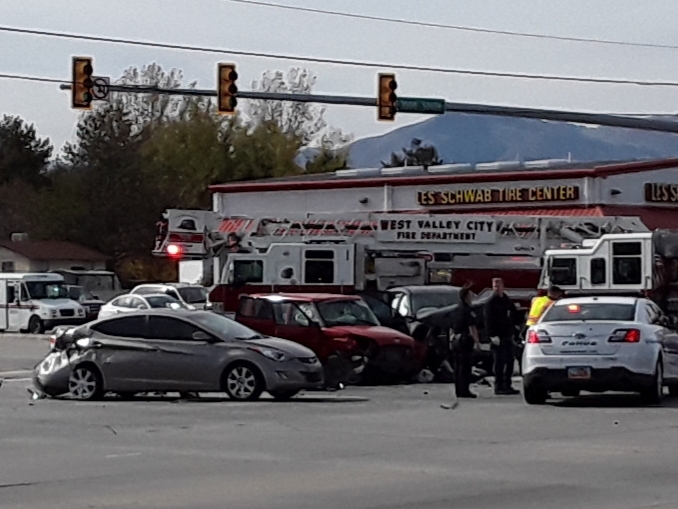 WEST VALLEY CITY, Utah, Oct. 28, 2018 (Gephardt Daily) — A child and two adults were injured in a four-car crash on Bangerter Highway in West Valley City Sunday afternoon.
West Valley City Police Sgt. John Pittman told Gephardt Daily the crash occurred at approximately noon when a vehicle traveling south on Bangerter Highway ran a red light. That caused a chain-reaction crash involving three cars traveling eastbound.
Pittman said one child and two adults were transported to an area hospital. All three are in stable condition, with the child in "bravo" condition and the adults in "bravo to charlie" condition.
He added that it appears the injured parties were all wearing seat belts; it's not clear at this early stage which vehicles they were traveling in.
Pittman said the investigation into the incident is underway, but it does not appear the driver who ran the red light was impaired. He said it is more likely the driver was distracted.
Bangerter Highway eastbound was shut down after the crash, but has since reopened.