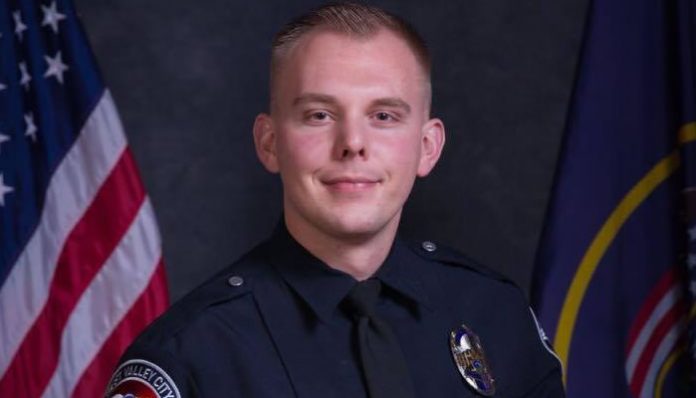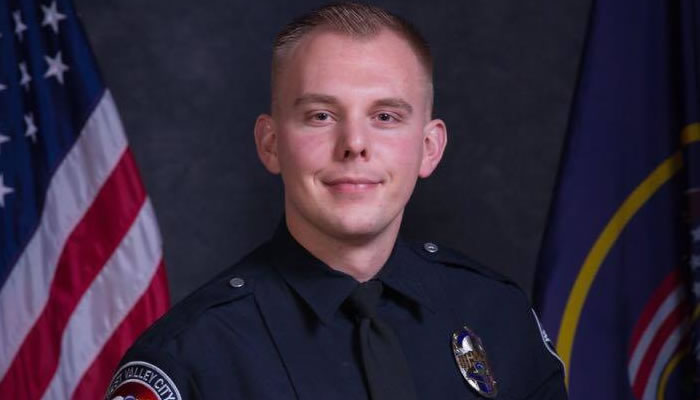 WEST VALLEY CITY, Utah, Dec. 23, 2016 (Gephardt Daily) — A trio of teen boys are facing first-degree felony murder charges after West Valley City Officer Cody Brotherson was killed in the line of duty last month.
A juvenile court judge released the charging documents filed against the three teen boys, brothers age 14 and 15, and another 15 year old.
The three have also been charged with first-degree felony theft, for allegedly stealing the vehicle that struck Brotherson, as well as numerous other crimes.
Brotherson, 25, was killed in the line of duty early on the morning of Nov. 6. Investigators say he died when he was struck putting out spike strips to stop the stolen car containing the three juveniles, who were fleeing police.
Brotherson, who was West Valley City born and bred, had been with the police department since Dec. 2013.
Brotherson is the first officer to die in the line of duty since West Valley City Police Department was formed in 1980.