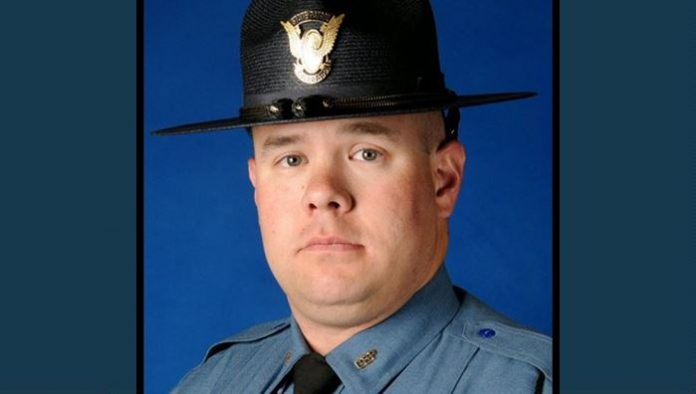 ARAPAHOE COUNTY, Colorado, June 15, 2019 (Gephardt Daily) – Law enforcement agencies across the country are mourning the loss of a Colorado Highway Patrol trooper who was killed Friday night in the line of duty.
According to a statement by the Utah Highway Patrol, Colorado State Trooper William Moden, 37, was outside his vehicle investigating a crash on Interstate 70 near mile post 234 when he was hit by an eastbound vehicle. 
Another trooper who was responding to the scene rendered first aid.
Moden was flown by medical helicopter to the University of Colorado Hospital in Denver, where he was pronounced dead a short while later.
"Trooper Moden had a big heart and he loved his family and loved being a state trooper, said Col. Matthew Packard, chief of the Colorado State Patrol. "All he wanted to do was make a difference."
The Utah Highway Patrol also sent condolences:
"We are deeply saddened to hear of the tragic loss of Trooper William Moden of the Colorado State Patrol. We pledge our full support to the CSP family through this solemn time."
Trooper Moden was a 12-year veteran of the Colorado State Patrol.
The details of the crash remain under investigation.