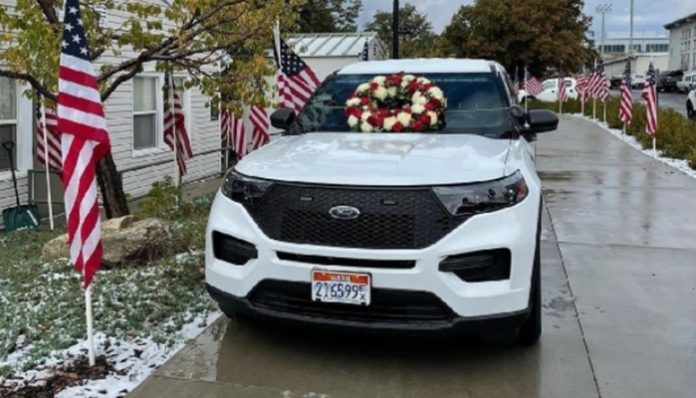 SALT LAKE CITY, Utah, Oct. 15, 2021 (Gephardt Daily) — The community is paying tribute to a University of Utah police Sergeant who died while on duty Wednesday.
"Thank you for the kindness you have shown as we grieve the loss of Sgt. Kory Newbold," said a tweet from the University of Utah Police Department. "Any who wishes to remember him is invited to show their respects by leaving a flower, card, or other memento on the patrol vehicle parked outside the Public Safety Building."
Newbold passed away from a medical condition while on duty, said a tweet from the University of Utah Police on Wednesday.
"He was a beloved member of our team and had served the university community since 2014. Our hearts and thoughts are with his family and friends during this difficult time," the tweet said.
Newbold was 59 years old.
No other details were provided. University officials and other police departments were quick to pay tribute to the fallen officer.
U of U President Dr. Taylor Randall tweeted: "So very sorry to hear this news about Sergeant Kory Newbold. My sincere condolences to the Newbold family and to our @uofusafety and @UofUPolice colleagues."
Utah Highway Patrol tweeted: "Our deepest sympathies are with @UofUPolice and the loved ones of Sgt. Newbold as they grieve the loss of a great man."
Salt Lake City Police Department tweeted: "Our thoughts are with University of Utah police during this difficult time."
Utah State University Police Department tweeted: "University of Utah Police Sergeant Kory Newbold passed away while on duty today. Our condolences to his friends, family, and community. Thank you for your dedicated service."
Gephardt Daily will have more on this developing story as information is made available.