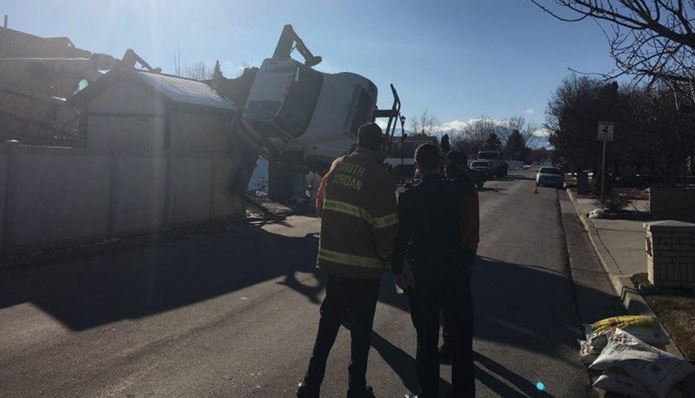 SOUTH JORDAN, Utah, Feb. 22, 2019 (Gephardt Daily) — A construction project took a twisted turn Friday afternoon when a crane being used to lift walls into place overturned.
Police were alerted to the mishap at 3:12 p.m., and responded to the scene, at 4020 W. Bonar Ridge Road (about 10035 South), South Jordan.
"People who were doing an addition on their home and had a crane come out there today, lifting up sections of the wall for the second floor addition," Sgt. Matt Brown, South Jordan Police Department, told Gephardt Daily.
"The crane tipped over, and when it tipped, the truck kind of fell on its side on one corner of the house. The boom went through the backyard, and hit a fence, and went into a bicycle lane on the road."
No one was injured, Brown said, adding that the only real damage was to the addition and the fence.