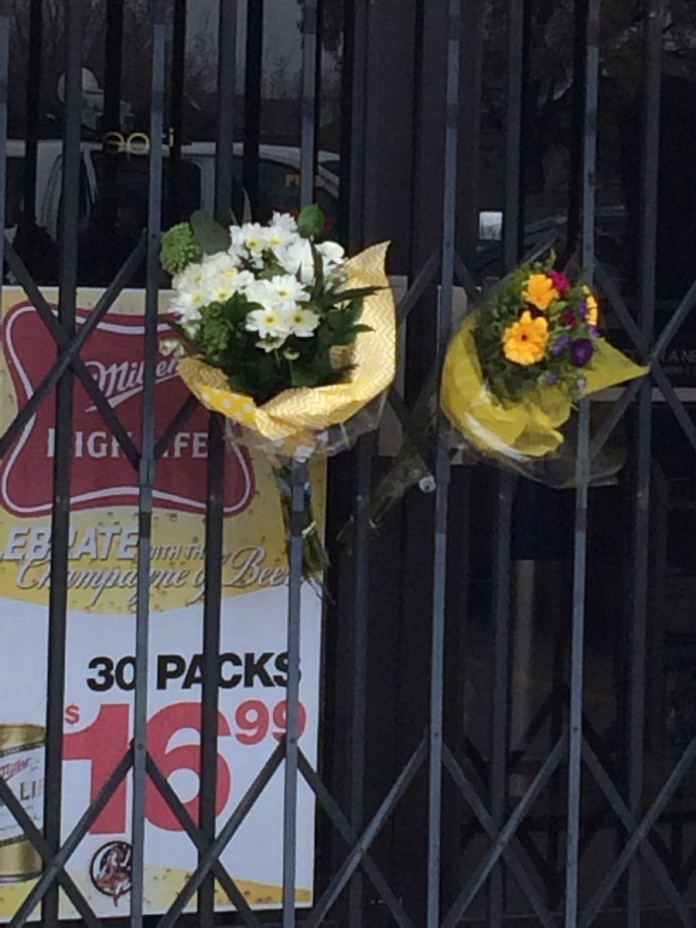 UPDATE: Murray Store Clerk Shot During Robbery Dies

MURRAY, March 23, 2015 (Gephardt Daily) — The  convenience store clerk who was shot during a robbery on March 18 has died as a result of his injuries.
David Marsh, 62, died about midnight Monday, according to Jeff Maglish with Murray City Police Department.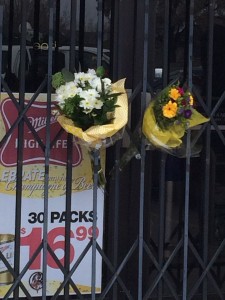 Though the store was closed Monday morning, neighbors and friends stopped by to offer their condolences. One customer said Marsh had worked in the store for around 20 years.
Kelly Price, a long time resident of Murray remembers David fondly. "I would stop into the store frequently around 6 a.m. on my way to work," she said. "He always wanted to know how my family and I were doing. He was always so cute with me telling me that he hit the wrong key and only charging me half price for my soda. I will miss him dearly but will always remember his kindness as I drive past the store each morning."
Murray police are still searching for two suspects after Marsh was shot during the early morning robbery.
It happened around 5:30 a.m. when two men wearing masks entered Lee Mart Gas and Grocery near 5900 S. 700 West and forced the lone store clerk to open the cash register.
Police say as the two armed assailants ran from the store one of them shot and wounded Marsh.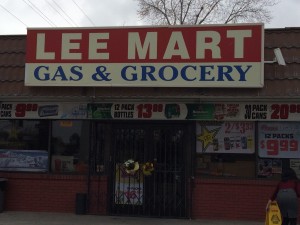 The entire incident was captured by surveillance camera.
Investigators say two customers found Marsh a short while later and called 911. He was rushed to an area hospital in critical condition.
Anyone with information regarding the suspects is asked to contact the Murray City Police Department at (801)840-4000.
Note: The surveillance video shows the suspects enter the store then leave the store shortly afterward. The shooting is not shown.