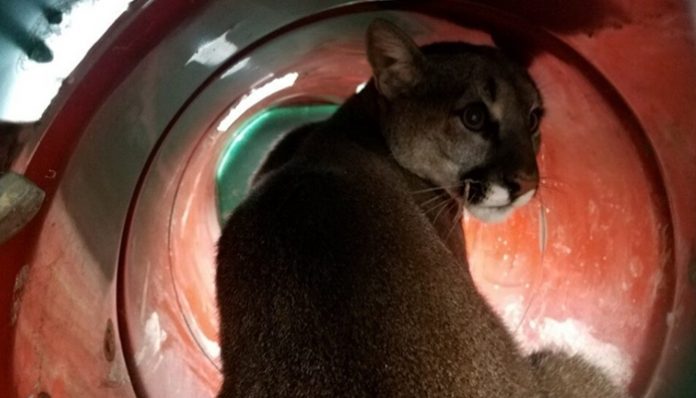 BLUFFDALE, Utah, Feb. 27, 2019 (Gephardt Daily) — A cougar has been caught by the Division of Wildlife Resources after Bluffdale Elementary School was put on a shelter in place Wednesday morning as a precaution.
Bluffdale City posted on Facebook at 10 a.m.:
"Many of you have heard from your school that there is a cougar in the area. The police have sight of it. If it moves we will let you know. DWR is on their way to capture it. It has not moved from the area of Wardle Fields. The neighbors in the area have been contacted."
About 45 minutes later, Bluffdale City posted that the cougar has been caught, after it was cornered in an irrigation pipe.
Bluffdale Elementary School, at 14323 S. 2700 West, sheltered in place as a precaution since Wardle Fields Park is nearby, at 14148 S. 2700 West.
The cougar was not injured and did not need to be tranquilized. It will be released by the DWR in a safe area.
Gephardt Daily will have more on this developing story as information becomes available.