For an updated story, click here.
LOGAN, Utah, May 27, 2019 (Gephardt Daily) — Alexander William Whipple remains closed-mouth, confined to a Cache County Jail, as more than 200 professional law enforcement officials from federal, multiple counties and the city police agencies search for his niece, 5-year-old Elizabeth "Lizzy" Jessica Shelley.
Whipple is now facing initial charges related to the investigation. Early Sunday, he was booked on suspicion of:
Transaction of a dangerous weapon by a restricted person, a class A misdemeanor. This charge appears to be related to a concealed metal bat found on him when he was taken into custody.
Failure to stop at the command of law enforcement, a class A misdemeanor
Failure to disclose identity, a class B misdemeanor
Unlawful purchase by interdicted person, a class B misdemeanor
Possession of a controlled substances, marijuana/spice, a class B misdemeanor
Use or possession of drug paraphernalia, a class B misdemeanor
In the time between his discovery by police on Saturday and his Sunday booking, Whipple was held for a parole violation.
Lizzy disappeared from her mother's residence early Saturday morning, as did the visiting Whipple, who is the only named suspect in the girl's disappearance.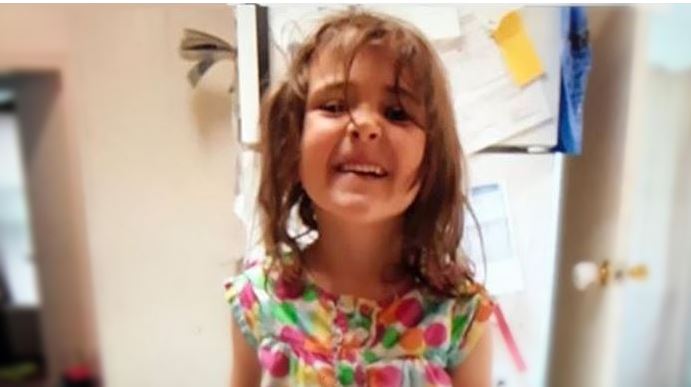 Lizzy was last seen by her mother at about 2 a.m. Saturday. The door was found open at 9:30 a.m. when Lizzy and Whipple were discovered missing. Whipple had left behind a skateboard he arrived with when he stopped by to visit his sister.
Whipple, 21, was located hours later, walking in the Hyrum area alone. He refused to tell law enforcement authorities his name, and has refused to provide any information on his niece's possible whereabouts.
Officials have searched yards, houses, brush and canals looking for Elizabeth, who remained missing as of 5 p.m. Monday. The search is focused on areas the carless suspect could have walked to between about 2 a.m. Saturday, when he was last seen at his sister's house, and the time he was picked up by police.
Details of Whipple's recent arrest were shared in a probable cause statement:
"While attempting to locate Alexander Whipple in regards to a missing child from Logan, I contacted a male matching his physical and clothing description along the roadside near 7600 S. 2400 West (Hyrum). I approached the individual and asked several times for his identifying information. The individual refused to identify himself multiple times," says the statement, filed by an officer of the Cache County Sheriff's Office.
"I informed the individual that he was not free to go and he attempted to leave the contact anyways, but was stopped when I circled in front of him. After another deputy arrived the male was informed he was under arrest and instructed to place his hands behind his head.
"The male still refused to do so and a deputy attached to each arm. The male attempted to pull his arms away and walked backwards in an attempt to get away from deputies. The male continued to be combative and was assisted to the ground and handcuffed."
The suspect, later identified as Whipple, "had a metal baseball bat tucked in his back pocket and hidden in his jacket along his back. In his back pocket a wallet was found with picture ID identifying him as Alexander Whipple. Alex began telling us that he
had paraphernalia and drugs on him."
Whipple was found to be carrying a pipe consistent with drug use and a silver container containing what appeared to be marijuana.
"Also located on his left side was an unopened can of beer. Dispatch confirmed a no alcohol clause as part of probation. Alexander was taken into custody for warrants, and transported to Logan City Police department for questioning in another matter."
Previous arrests
A search of Utah Court records shows that Whipple has been convicted of prior offenses since turning 18.
In connection with a Sept. 19, 2016 incident, Whipple was charged with:
Joyriding, a class A misdemeanor
The charge was reduced to a class B misdemeanor as part of a plea deal. Whipple was in a vehicle he did not have permission to use, court documents say. Whipple was sentenced to probation.
In connection with an incident on Sept. 2, 2018, Whipple was found guilty of:
Theft by receiving stolen property, a second degree felony
Failure to stop at the command of a police officer, a third-degree felony
Driving under the influence of alcohol or drugs, a class B misdemeanor
As part of a plea deal in the same case, the following charges were dropped without prejudice:
Failure to stop at the command of law enforcement, a class A misdemeanor
Alcohol-restricted driver, a class B misdemeanor
Open container on a highway, a class C misdemeanor
Driving on a denied license, a class C misdemeanor
Speeding, an infraction
Failure to stay in one lane, an infraction
Any juvenile record would be closed.