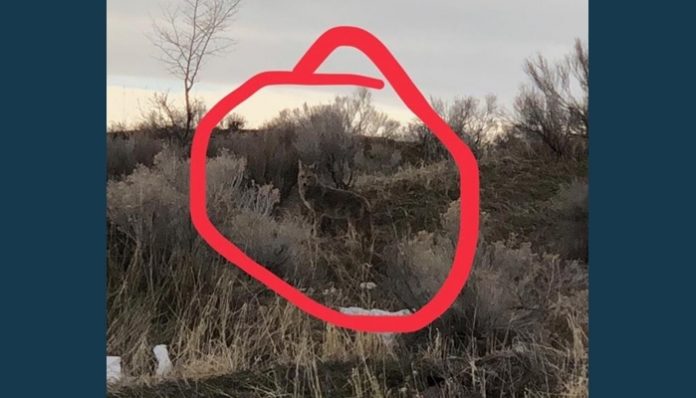 HIGHLAND, Utah, Feb. 27, 2019 (Gephardt Daily) — Residents of Highland are being asked to be aware that a coyote may be hanging out in their area.
Lone Peak police Wednesday afternoon posted an alert:
"A citizen, from Highland, called and reported seeing this coyote. We usually don't get the picture, so he was asked to send it to me so it could be posted."
The resident said the coyote was first seen on the street just south of Mitchell Hollow Park at 6400 W. 10250 North Tuesday at about 8:30 a.m.
"It then trotted south into the area of the hollow," the post said.
For more information about what to do if you encounter a coyote click here.