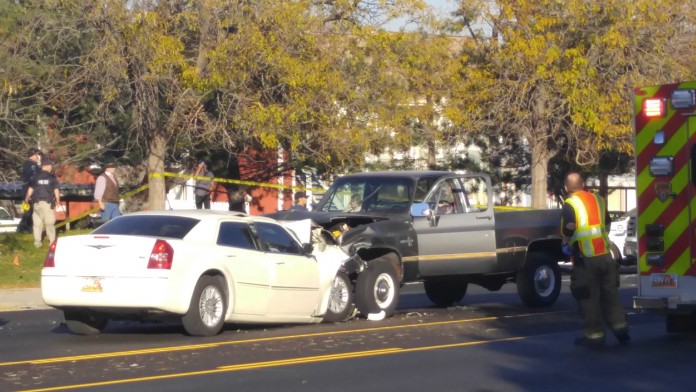 TAYLORSVILLE, UTAH – November 13, 2015 (Gephardt Daily) ─ A 3-year-old girl critically injured in a head-on collision Saturday in Taylorsville has died.
"Her family made the difficult decision to remove her from life support, and she has passed," Det. Jared Richardson, of the Unified Police Department, said on Friday. "It was early this morning or late last night."
A 4-year-old boy in the car was also critically injured, along with the 31-year-old female driver. The accident happened when the car, a white Dodge, drifted into oncoming traffic and collided with a GMC pickup truck on 5400 South at 1350 West.
The pickup truck driver, a 72-year-old male, was hospitalized in serious condition.