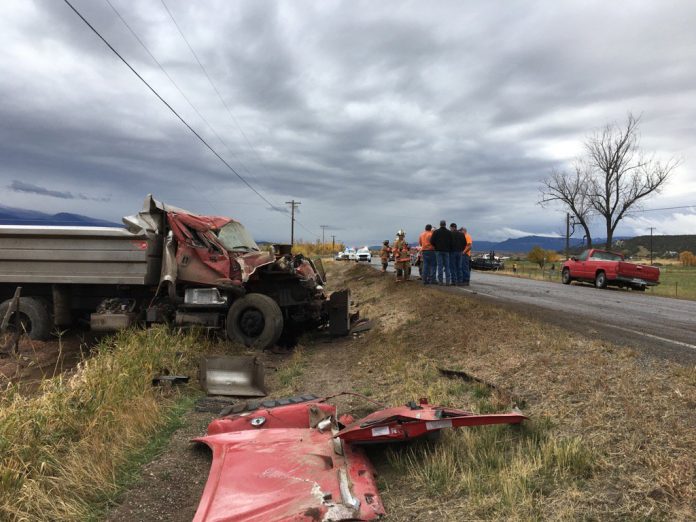 SANPETE COUNTY, Utah, Oct. 17, 2016 (Gephardt Daily) — Both directions of US-89 between Fairview and Mount Pleasant have re-opened after a crash Monday afternoon.
Sanpete County Sheriff's Office tweeted at approximately 1 p.m. that drivers were asked to avoid the road due to the crash at mile post 281.
Initial reports indicate that two semis and a pickup truck were involved.
The crash was cleared by 4:15 p.m. and all lanes were re-opened.