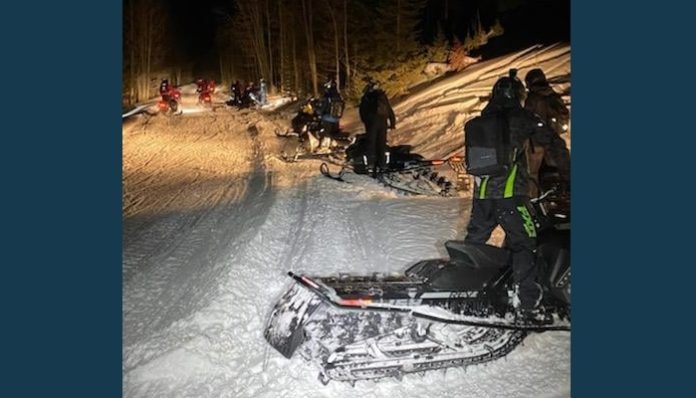 WASATCH COUNTY, Utah, Feb. 8, 2021 (Gepahrdt Daily) — Wasatch County search and rescue crews assisted six snowmobilers who were stranded west of Strawberry Reservoir Sunday afternoon.
Dispatch was notified just before 4:30 p.m. that the snowmobilers had become stuck in the Clyde Creek area, said a Facebook post from Wasatch County Search and Rescue.
"Wasatch SAR deployed teams to the area to assist," the post said. "The missing party was able to get a nice fire going and were in great shape. This stranded party was brought out right after dark."
None of the snowmobilers were injured.
The rescue was completed by 7 p.m., the post said.