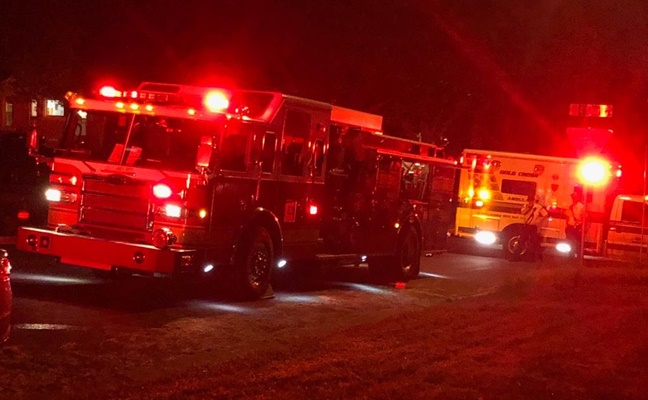 SALT LAKE CITY, Utah, June 18, 2019 (Gephardt Daily) — Fire crews responded to a "large fire in a small shed" behind a home in the Avenues on Tuesday night.
Capt. Kevin Kochevar, with Salt Lake City Fire Station 1, said smoke and flames were visible from the shed when firefighters arrived on scene at 219 N. K St. a little after 9:30 p.m.
"We ended up pulling one hose line into the back," Kochevar said. "We had a quick extinguishment."
He said crews had the fire under control within two minutes, and the fire was out in 10 minutes.
A serious concern, though, was the ammunition and gunpowder that was stored inside the shed.
"It created some large explosions for us, but we were able to extinguish the fire quickly with no injuries," Kochevar said. He added, "It's a little shed, with a lot of miscellaneous items inside."
Investigators were on scene but hadn't yet determined the cause of the fire, and no estimate of damages was immediately available.
At one point early on, someone was using a garden hose to try to extinguish the fire, which Kochevar said is not a good idea. It's best, he said, to clear the way and let the firefighters handle it.