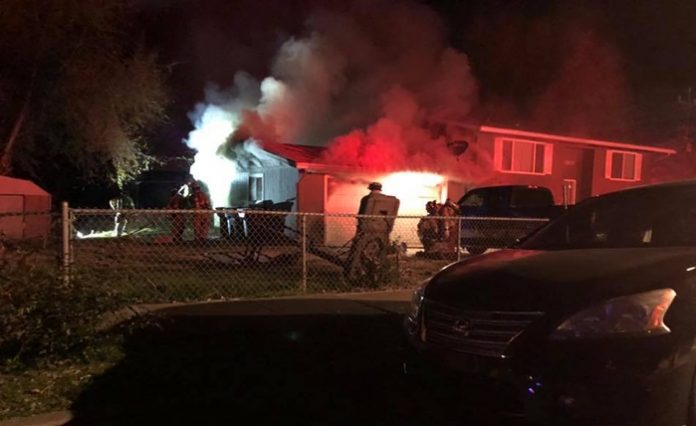 ROY, Utah, Nov. 13, 2018 (Gephardt Daily) — Roy City fire crews and police responded to a house fire Monday night in the area of 6000 South and 2550 West.
The blaze was reported a little after 10 p.m., and the home's occupants were safely evacuated when crews arrived, Roy Police Department said on Facebook.
The home's attached garage was heavily damaged by the fire.
Police said east- and westbound traffic on 6000 South was being diverted, but should be back to normal in time for the morning commute.
The cause of the fire is still under investigation. No dollar estimate of damage was available.
"Thank you to Clinton and Riverdale Fire Departments for their assistance," the Facebook post said.