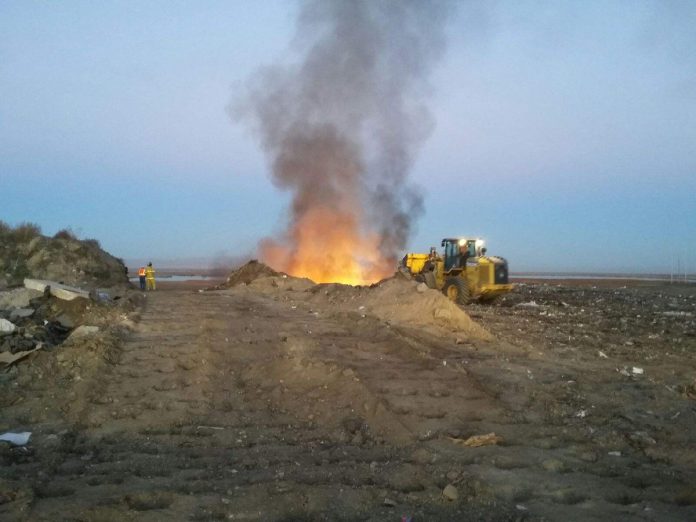 WEST BOUNTIFUL, Utah, Oct. 25, 2017 (Gephardt Daily) — Crews brought a blaze at the Bountiful City landfill under control Wednesday morning.
A series of tweets from South Davis Metro Fire said debris and fields were on fire on the northwest side of the landfill at 1300 W. 1600 North, but no structures were threatened, and there were no injuries.
The first reports of the fire were received soon after 6:30 a.m. and the fire was under control by 8 a.m. Crews will monitor the area of the fire throughout the day, the tweets said.
The cause of the fire is under investigation.
Gephardt Daily will have more on this developing story as information becomes available.