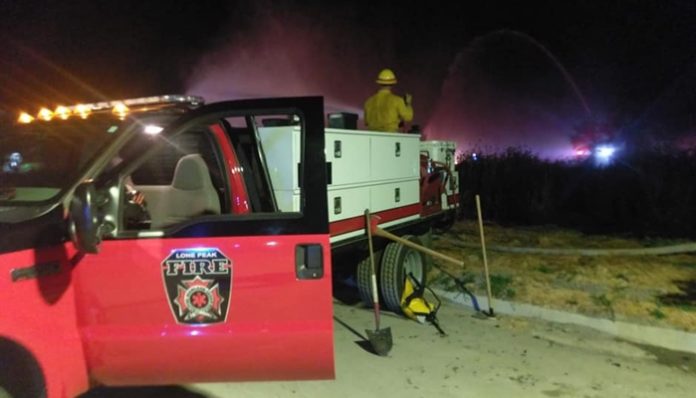 PLEASANT GROVE, Utah, July 24, 2019 (Gephardt Daily) — Officials are warning the public to be responsible after a brush fire in Pleasant Grove Tuesday night caused by fireworks.
A Facebook post from Pleasant Grove Fire Department said: "Tonight members from C Platoon responded to reports of a brush fire which was threatening structures and vehicles. Upon arrival Engine 71 assessed the fire was threatening an apartment complex, utilities and vehicles."
American Fork Fire and Rescue and Lone Peak Fire District assisted with the brush fire, the post said.
"Crews were able to stop the fire in its tracks and prevent it from spreading or causing further damage," the post went on. "The fire was caused by fireworks. Please be responsible when celebrating with fireworks!!"
Lone Peak Fire District then added its own Facebook post: "We love America, freedom, and this great state of Utah but we are not in love with the irresponsible use of fireworks. It's too hot, they are too dangerous, and no one wants to be the one responsible for burning the whole town down. Parents, please talk with your kids about 'fireworking' responsibly. We have had numerous calls involving teens and the illegal use of fireworks, and we have a zero tolerance policy. Fines can reach upwards of $1,000. Be smart and safe as you exercise your freedoms this weekend and have a Happy Pioneer Day!"