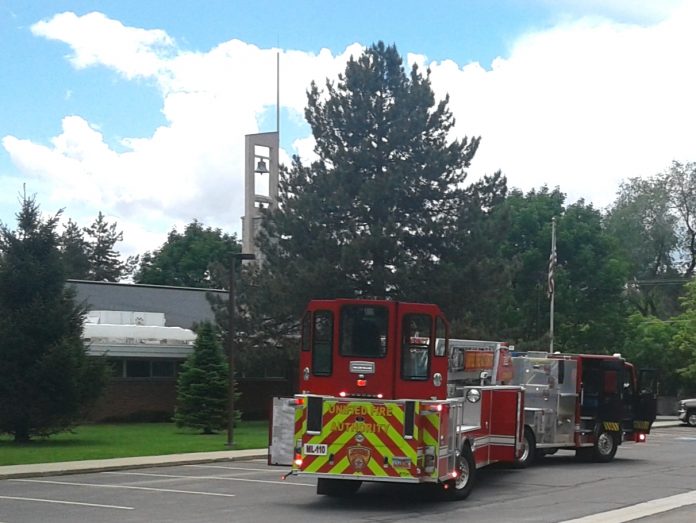 SANDY, Utah, May 23, 2018 (Gephardt Daily) — Crews responded to an electrical fire at a Sandy meeting house of The Church of Jesus Christ of Latter-day Saints on Wednesday afternoon.
Both the Unified Fire Authority and Sandy City Fire Department responded to the church at 9575 S. 3100 South at approximately 1 p.m., according to UFA spokesman Taylor Sandstrom.
There were no injuries as a result of the fire, Sandstrom said.
Investigators are on their way to the scene, he said. Initial reports indicate the fire may have occurred when a light fixture malfunctioned.
At this time there is no exact extent of damages.
It's not known if there were people in the church at the time the fire broke out.
Gephardt Daily will have more on this developing story as information becomes available.