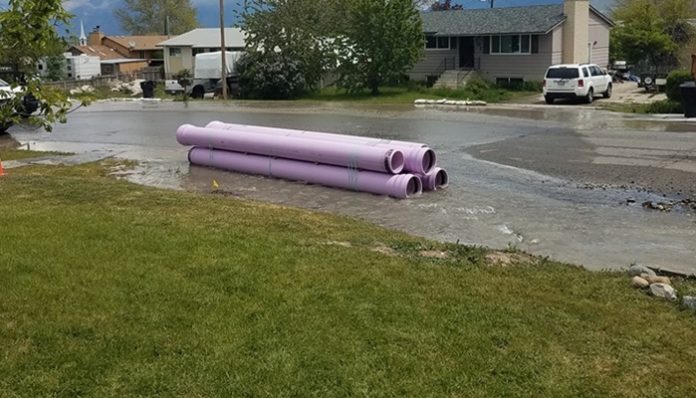 PAYSON, Utah, May 9, 2019 (Gephardt Daily) — Payson Fire crews responded to a water main break Thursday afternoon.
"Payson Fire Rescue is currently assisting Payson Water Department on a water main break near 700 N. Arrowhead Trail," said a Facebook post from the fire department at 1:30 p.m.
A subsequent post said that Payson Fire had cleared from the break.
Thursday evening, Payson Fire posted the following update on Facebook: "If you were without water today due to the water main break, you will need to boil water as a precaution until further notice. Payson City's water department is still working to resolve the problem. We apologize for any inconvenience. For questions, you can call 801-465-5217 tomorrow between 8 a.m. and 11 a.m. Thank you."
The cause of the break is under investigation.