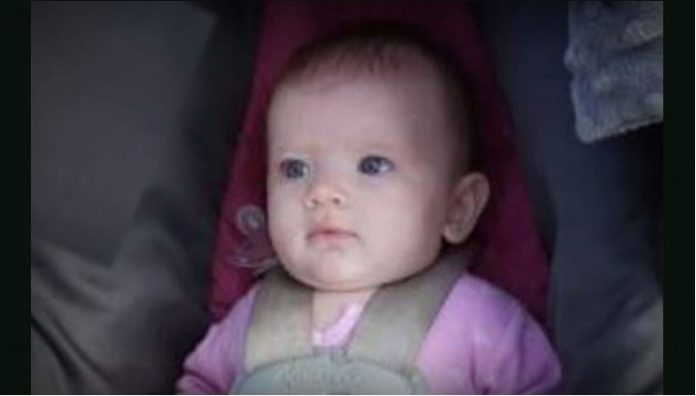 WEST VALLEY CITY, Utah, May 10, 2019 (Gephardt Daily) — An infant found critically injured on Tuesday after being left in the care of a 16-year-old boy has died.
West Valley City Police officials posted the update at 10:39 a.m. Friday about the baby, who died the day she reportedly turned 5 months old.
"UPDATE: the infant from the incident a couple of days ago died this morning. Our detectives will be meeting with the DAs office on Wednesday to determine what charges will be filed. The suspected juvenile remains in detention. There are no expected updates until Wednesday."
The baby was named Adalyn, according to a GoFundMe page that says it was established to help pay hospital and funeral costs.
"Due to unfortunate circumstances, we're raising money for Jon, Donna, Atticus and baby Adalyn," says the GoFundMe page, established Thursday.
"After being life flighted, Adalyn has been placed on life support in the PICU at Primary Children's Hospital and grievously is slowly being overcome by a head trauma. They will need as much help as they can get with every day expenses, medical expenses and funeral expenses."
In an interview earlier this week, West Valley City Police Lt. Steve Burke told Gephardt Daily that police responded to a report of a baby who was unresponsive at the Shadowbrook Apartments, at 3852 S. 1845 West, at approximately 8:45 p.m. Tuesday.
Officers found the infant in full arrest and performed CPR, Burke said.
The baby was transported to an area hospital, then airlifted to Primary Children's Hospital, in "very critical condition," Burke said.
Doctors determined the incident was a possible case of child abuse, and detectives then interviewed the individuals that may have been around the baby that evening.
Detectives determined that the infant was being watched by a teen at the time when police responded, Burke said. Officials then interviewed the boy, and he was subsequently booked into a juvenile detention center for investigation of felony child abuse.
Police were not releasing the name of the teen or the baby due to their juvenile status, Burke said.
According to reports, Adalyn's parents plan to donate her organs in hopes of saving other children with critical needs.
Gephardt Daily will have more on this developing story as information is made available.