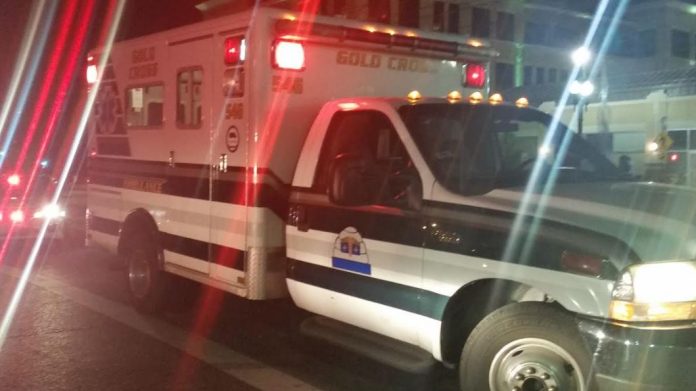 NORTH LOGAN, Utah, March 30, 2018 (Gephardt Daily) — Three people were transported to a local hospital and dozens of others suffered lesser injuries at a North Logan party Thursday night when a deck gave way beneath them.
According to information from the North Logan Fire Department, about 90 college-age people were at the party, located at a residence on Camelot Drive.
Roughly half of them were on the house's wraparound deck, which was about 10 feet off the ground, when it gave way, according to reports. First responders were called to the scene at about 10:10 p.m.
Fire officials say the deck, which measured about 20 feet by 40 feet, was made of wood and fabricated Trex decking material. The wood reportedly had begun to rot, and it splintered and broke under the weight of so many excess people.