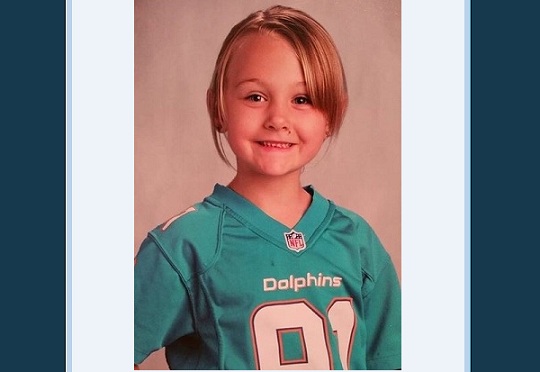 DELTA, Utah, Dec. 1, 2016 (Gephardt Daily) — A Delta family has set up a GoFundMe page for Tayton Timothy, a 6-year-old who is in a coma after reportedly colliding with a man while skating at a roller rink.
According to the page, the accident caused Tayton to fall hard and suffer a serious head injury. She was airlifted to Primary Children's Hospital, where she remains in the intensive care unit.
Tayton is being treated for a skull fracture which caused bleeding and swelling. She also suffered a broken vertebrae and an eye injury. In addition, she has developed meningitis and a strep infection, according to her aunts, who posted Tayton's GoFundMe page in an attempt to cover some of the medical costs.
"Her family appreciates your thoughtfulness, generosity, prayers and support," the page said. "Love, Aunt Nancy, Aunt Cheri and Aunt Karen."
No further details about the accident were immediately available. The GoFundMe page was created Dec. 29, and within two days had raised $3,950, contributed by 104 people.
The page had been shared 663 times, and has a goal of raising $25,000 to help with hospital and possible surgery costs. To see the GoFundMe page, click here.