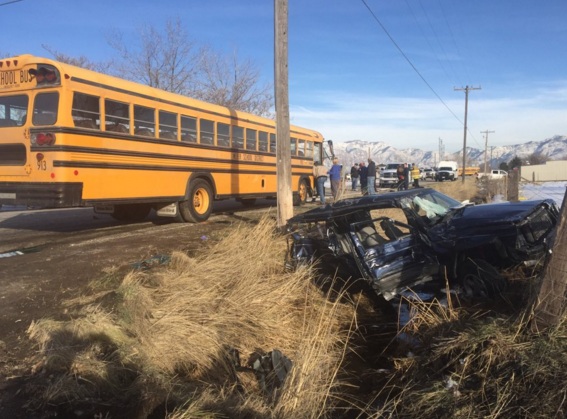 WEBER COUNTY, Utah, Jan. 21, 2016 (Gephardt Daily) — Two teenagers suffered serious injuries after the SUV they were in collided with a school bus in the town of West Haven, officials said.
According to Weber County Sheriff's deputies, the accident occurred at 1800 South 3500 West Thursday at approximately 3 p.m.
There were 34 students from Wahlquist Jr. High on the bus at the time of the accident. Two students, a 13-year-old boy and a 12-year-old girl suffered minor injuries.
The two teenagers in the SUV are students at Freemont High School. They were taken to the hospital in serious condition.
We will have more on this developing story as information becomes available.