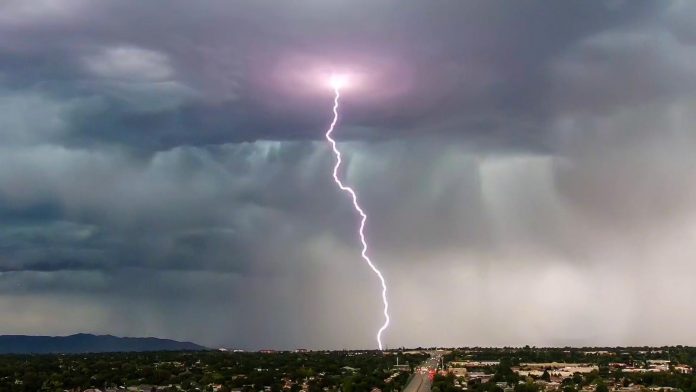 MILLARD COUNTY, Utah, June 21, 2019 (Gephardt Daily) — A father and daughter have been struck by lightning in Millard County.
Eugene Swalberg, public information officer for Utah State Parks, told the media that a father, daughter, and another girl, were injured early Thursday evening while visiting the Territorial Statehouse State Park Museum.
All three were transported to a hospital in Fillmore by ground ambulance, where Swalberg said it was determined that the one child was likely not injured by the actual lightning strike.
According to scanner traffic, the father and daughter were flown to a Salt Lake County area trauma center, although that report has yet to be confirmed.
A storm cell generating numerous lightning strikes moved through the area just after 8 p.m. The turbulent weather is expected to continue in Utah for the next several days.
Gephardt Daily update this story as more information become available.