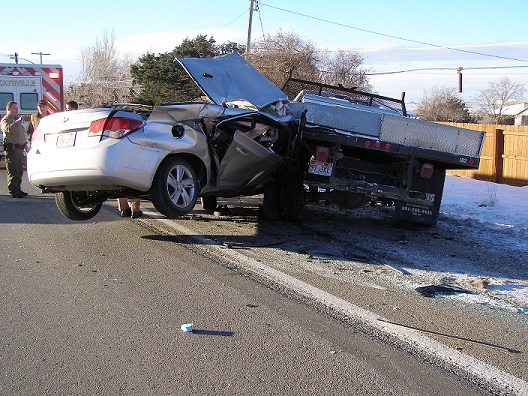 FRUIT HEIGHTS, Utah, Feb. 3, 2016 (Gephardt Daily) — A distracted driver narrowly escaped injury after colliding with a parked flatbed trailer Tuesday morning.
According to Utah Highway Patrol, the accident happened at 8:33 a.m on SR-89 when a woman driving a 2015 Chevy Cruze was traveling south on Green Road and drifted into the right emergency lane. She collided with a parked Ford F-550 with a flatbed.
The driver of the Cruze was not injured but was cited for failure to operate in a single lane and warned for careless driving.