August 12, 2015 (Gephardt Daily/ News Times) – When the body of an unidentified young man with two gunshots to the head was found in a sanitation landfill in Utah nearly 40 years ago, the killing appeared unsolvable and the case sat with dozens of other old files in a local sheriff's office for decades, reports NewsTimes.com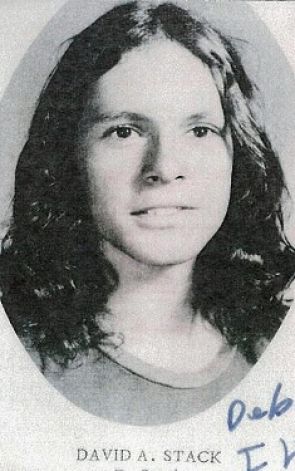 Meanwhile, Colorado authorities have been trying — for as many years — to find a missing New Milford High School grad who disappeared at the age of 18 while hitchhiking to California.
The two cases came together this week when DNA and dental samples confirmed the body found in Utah was the missing teen, David Arthur Stack, a 1975 New Milford High grad.
The case remained cold for so long because authorities didn't have as many resources as they do now — especially DNA testing.
Stack did not have any identification on him when he left his home in Broomfield, Colo., a city about 20 miles from Denver, in June 1976.
On June 10, 1976, the body of a 6-foot man with shoulder-length hair was found at a sanitation landfill site in Wendover, Utah, according to the National Center for Missing and Exploited Children. The man had no identification on him and the John Doe's body was buried at Tooele City Cemetery in Tooele, Utah.
"It was a sitting cold case," Tooele County Sheriff Paul Wimmer said.
The breakthrough in the mystery came after Tooele County detectives started working with the state medical examiners last fall to try to solve cold cases.
They had a training session on using the National Missing and Unidentified Persons System, a database of missing-person cases that uses characteristics such as gender, age and physical features.
The detectives soon found a possible match between the dental records of John Doe and Stack. Authorities exhumed the body on May 12 to collect DNA samples for comparison, and the testing results were revealed Monday, Wimmer said.
Authorities are now working to add Stack's name to the death certificate and return the body to his family.
Wimmer is pleased the case has made progress after nearly four decades, but he said it's not yet closed.
"Even though the identification has been made, we still have an unsolved homicide," he said. "We still have a lot of legwork."