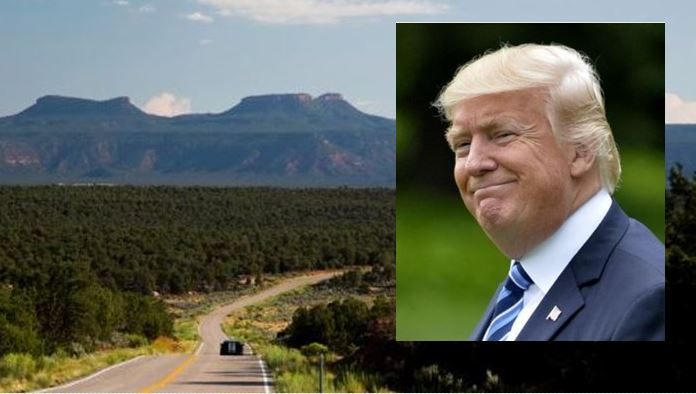 SALT LAKE CITY, Utah, Nov. 28, 2017 (Gephardt Daily) — Donald Trump will be in Utah on Monday, reportedly to announce size reductions to the Bears Ears and Grand Staircase-Escalante national monuments.
The White House confirmed last month that Trump would visit Utah in December, and sources close to the White House have said he will follow the recommendations of Interior Secretary Ryan Zinke to reduce the size of the protected areas.
According to an October Washington Post article, Trump told Utah Sen. Orrin Hatch in a phone call that he intended to shrink the size of Bears Ears National Monument, a 1.35 million-acre protected area that is considered sacred by some tribal leaders.
"I'm approving the Bears Ears recommendation for you, Orrin," Trump told Hatch, according to Hatch's office.
A protest event — Rally Against Trump's Monumental Mistake — was already planned for Saturday at 1 p.m. in the Rotunda of the Utah State Capitol, 350 N. State St., Salt Lake City.
As of Tuesday morning, more than 2,100 Facebook users had clicked that they intended to go, and 10,000 indicated they were interested.
Gephardt Daily will have more information as it becomes available.