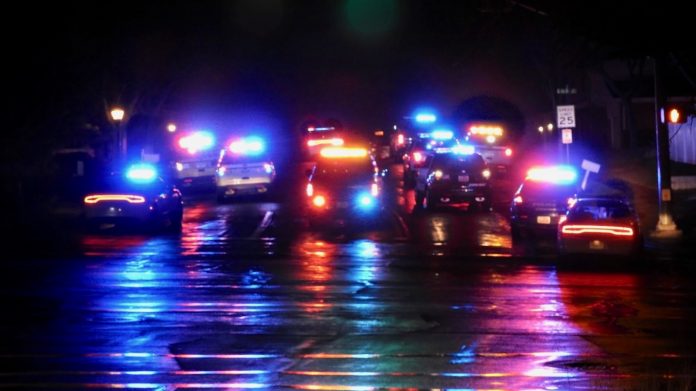 MURRAY, Utah, March 23, 2019 (Gephardt Daily) — There were some tense moments for both police and partygoers early Saturday morning after multiple shots were fired outside a home in Murray.
Sgt. Steve Sanderson of Murray City Police told Gephardt Daily the trouble began about 1:20 a.m. when uninvited guests were either refused entry or asked to leave a jam-packed birthday party at a home in the 400 West block of Vine Street.
Moments later, panic ensued when one of the spurned party crashers fired multiple gunshots into the air outside the home.
Dozens of people scrambled for cover, including a crowd of about 50 people inside and around the residence.
A Murray police officer who was at a nearby stoplight heard the burst of gunfire and responded to the scene as panicked partiers fled on foot, in cars, or remained hunkered down inside the house.
Unable to determine if there was an active shooter, the patrol officer called for backup, prompting a mass response from law enforcement agencies across the Salt Lake Valley.
When people inside the home refused to leave the residence, the SWAT team was called in as police thought a shooter could be inside the home.
While police continued to stage neighbors were told to shelter in their basements until officers could determine what was going on.
As people began to emerge from the home, police realized the shooter had left the scene. They also determined the shots had been fired into the air and there were no reports of damage or injuries.

Three vehicles were spotted leaving the area immediately after the shots were fired. A short while later, police located at least one of the vehicles, and two people were questioned. No arrests had been made as of Saturday morning, Murray police Sgt. Kim Reese said.
Gephardt Daily will update this story as more information becomes available.
Shots Fired Outside Murray Home