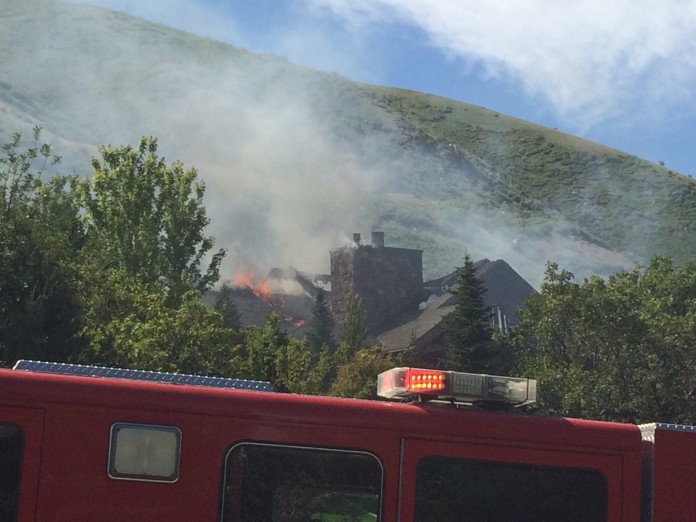 Fire Rages Through $2M Draper Home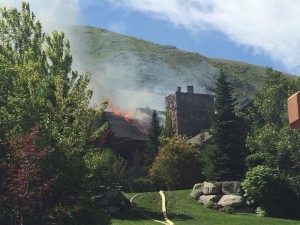 DRAPER, UTAH – June 1, 2015 (Gephardt Daily) – Crews are still battling a fire raging through a $2 million Draper home.
According to Unified Fire Department paramedic Rob Morley, the two alarm fire started around 5:30 a.m. at 2108 East Pioneer Rd., and required assistance from both Bluffdale Fire Department and Sandy City Fire Department. The fire was still not fully contained as of 11 a.m.
"The home is commercially built, leaving a lot of places that are hard to get to and the roof and attic are a challenge," said Morley. "We are glad to report that the homeowners were able to get out safe and there are no injuries."
Investigators believes that the fire started in a utility room by the garage but have not made a complete determination.
We will have more information as it becomes available.