DRAPER, Utah, May 31, 2019 (Gephardt Daily) — A man living with family members in Draper has been booked into jail after police say he used a car to drive into an 11-year-old girl neighbor, seemingly on purpose and with the possible intention of killing her.
The incident, which happened at 8:26 a.m. Friday, was captured on a surveillance camera. The recording shows the suspect, 19-year-old Steven Ray Becky, making a hard turn into the girl rather than mindlessly veering into her, Draper Police Chief John Eining said at a Friday evening news conference.
The victim survived with serious injuries and is being treated at Primary Children's Hospital.
Becky, who suffered minor injuries when he drove into a landscape boulder and rolled the 2002 Jetta he was driving, was treated at a local hospital, then released to police.
Eining said police are just hours into what will be an extensive investigation, but having a clear recording of the incident allowed them to file charges quickly.
"The video shows everything that occurred," Eining said. "Videos are pristine. They are nice to have."
Because the accident site, 15051 S. Winged Bluff Lane, is in Utah County, Becky was transported to the Utah County Jail, where he was booked on suspicion of attempted criminal homicide and DUI with serious bodily injury by negligent operation.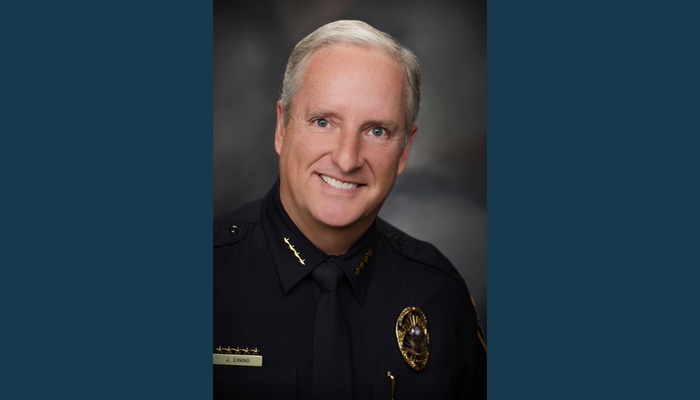 Eining said Becky had been staying with his aunt and uncle for about a month and a half. Becky was familiar with the girl he struck. She's a friend of one of his aunt's and uncle's children, the chief added.
The video shows "the car that is going northbound in the road, making a hard right turn into this young gal," Eining said. "This is not what you describe as someone veering or drifting into this gal. This is someone who turned into this gal."
Eining said the DUI charge was added for apparent non-alcohol substance abuse. He did not reveal if blood tests were taken at the hospital, or if any results were in.
Eining confirmed that Becky is not a blood relation of the victim, and said a motive has not yet been confirmed.
"It's very remarkable the girl is in such good shape," Eining said. "She's very, very fortunate. He hit her straight on, full impact."
The child was in the street, but near the gutter, pushing her electric scooter with her feet, he said.
"She was wearing a helmet, and I believe that probably has something do to with the condition she is in now. From the video, we don't think she had any indication there was a car was coming. It was really quick."
Full charging documents and a booking photo of Becky have not yet been made available. Gephardt Daily will have more information on the case as it becomes available.