DRAPER, Utah, June 27, 2018 (Gephardt Daily) — Draper police located a 15-year-old runaway that her family had not seen since March on Tuesday afternoon– but by Wednesday, she had run away again.
Draper Police Department spokesman Sgt. Scott Adams said in a news release Tuesday morning Analiese Urbanczky ran away from home on March 12.
"She's known to frequent the downtown Salt Lake City area and West Valley City," the initial news release said. "Our detectives have exhausted all investigative leads and are now asking the media and public for assistance in locating Analiese."
Tuesday afternoon, Draper police issued a second news release, to say the teen had been found.
"Analiese has been located," the follow-up news release said. "She is in the process of being reunited with her parents. We would like to express our gratitude to the public for their alertness which assisted us in locating Analiese."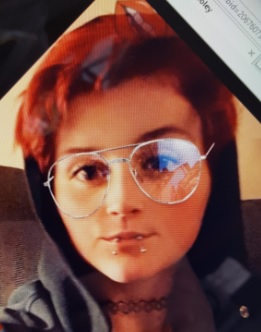 Adams told Gephardt Daily Wednesday Analiese was spotted at or near Jordan Park, located at 1060 S. 900 West, by an alert member of the public.
She was then taken to an area hospital for a routine check-up, and sometime between then and Wednesday afternoon, she ran away again.
"So we're back to the original request, back to square one," Adams said.
He said the teen has run away multiple times in the past.
She is described as Caucasian, 5-foot-2-inches tall and 120 pounds. She has dyed red hair, brown eyes and two piercings on her lower lip. When she ran away in March, she was last seen wearing a blue sweatshirt, black-and-white checkered pants and checkered Vans shoes, but police did not say what she was wearing when she ran away this time.
Anyone who sees Analiese or knows anything about her whereabouts is asked to call Draper police at 801-840-4000.