Draper Teen Critically Injured in "Car Surfing" Accident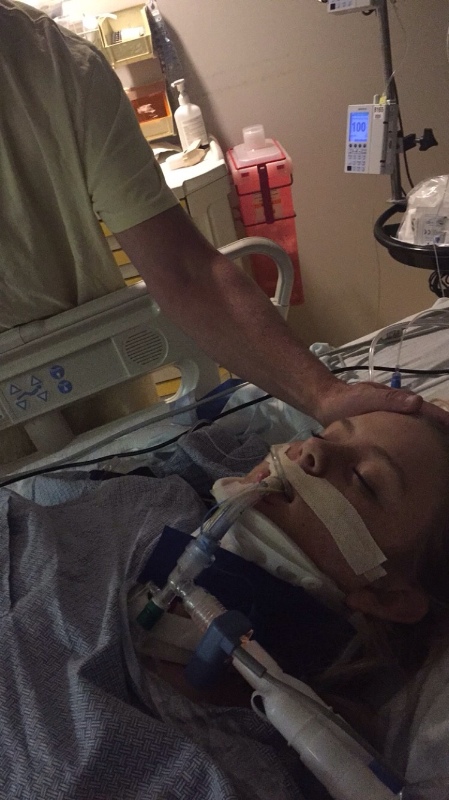 DRAPER, UTAH – MAY 6, 2015 (Gephardt Daily) – A 13-year-old Draper girl was critically injured in a tragic accident following a game of "car surfing."
While it is still a little unclear how the accident happened, Alexis Kener, Sydney's sister, said they do know some of the information. "She was sitting on the trunk of the car while it was moving and when the driver saw her fall off in the rear view mirror, she stopped, picked Sydney up and put her in the car then called 911."
"We did have a man reach out to us saying that he witnessed the accident and we will be in contact with him to get further information," said Alexis.
She also mentioned there are a lot of rumors saying it was a boy who was driving but it was actually a 16-year-old girl.
Sydney was rushed to a hospital in Sandy before being life flighted to Primary Children's Monday night.
Sydney suffered a brain injury and has had a lot of swelling and bleeding in her brain. As of Wednesday morning, according to Alexis, Sydney is awake from her medically induced coma but she's in severe pain and the swelling is still severe. She said the doctors have been doing tests all morning to determine if she's ready to be transferred out of the ICU but at this time they are unsure. "She does know her name, my name, my sister's and my mom's name, so that's really good. She's is able to move all four of her limbs which is wonderful," said Alexis.
Alexis has set up a GoFundMe account for people wishing to help out the family with rising medical costs to care for Sydney as she will still be facing at least six months of rehabilitation.
"We have gotten so much support from people we don't even know. It's amazing seeing everyone come together for my sweet sister," said Alexis.
The family is hoping to spread awareness about the dangers of playing this game. " It's not okay and not a fun, silly game, we're just blessed for my sister to be alive and doing as well as she's doing," said Alexis.
The 16-year-old girl was issued a citation for the incident.