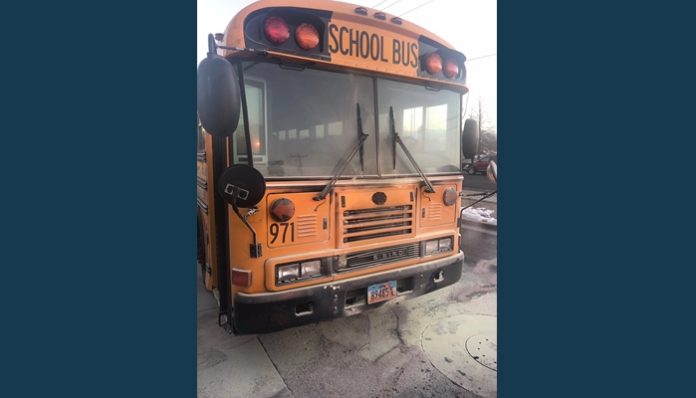 WEST VALLEY CITY, Utah, Jan. 31, 2019 (Gephardt Daily) — A school bus driver along with two bystanders extinguished a fire that broke out in an empty bus at Granger High School in West Valley City on Thursday morning.
Granite School District officials said the incident occurred at approximately 7 a.m., after the driver had already dropped off students to the school at 3580 S. 3600 West
"A small 'thermal event' on one of our buses this morning after it dropped students off at Granger High School," a tweet from Granite School District said. "Gratefully, there were no injuries, no delays and no impact to our schools."
The tweet also thanked West Valley City Fire Department for its assistance.
The bus was towed to the shop and the bus driver resumed her normal routes using a different vehicle.
The cause of the fire is under investigation.