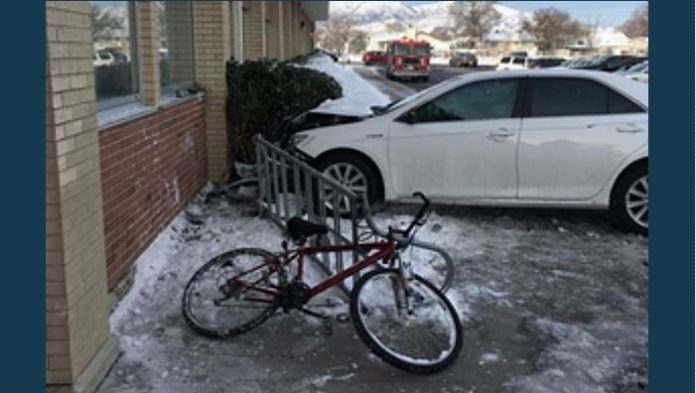 KEARNS, Utah, Feb. 21, 2018 (Gephardt Daily) — A 60-year-old driver ran into the side of Kearns High school just after school began Wednesday morning, officials said.
The incident occurred at the school at 5525 S. Cougar Lane (4800 West) at approximately 7:45 a.m., according to a Twitter post from Granite School District.
The driver was transported to an area hospital. Her condition is unknown. There were no injuries to students.
Officials have not said what may have caused the woman to drive into the side of the building.