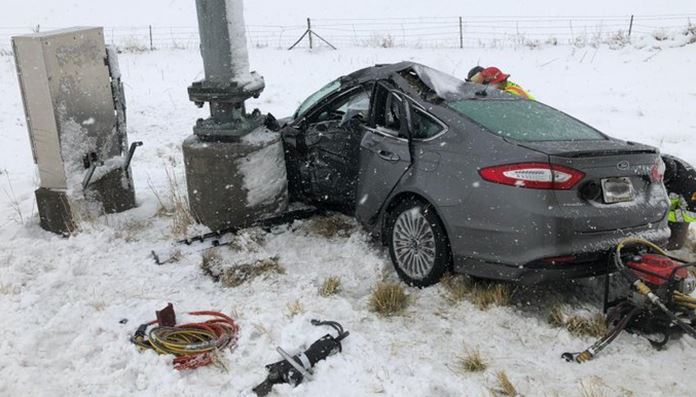 WILLARD, Utah, Nov. 27, 2019 (Gephardt Daily) — A serious crash on northbound Interstate 15 in Willard has turned fatal, according to information from the Utah Highway Patrol.
The accident happened just after 11:15 a.m. Wednesday, a news release from UHP said.
"The driver of a 2014 Ford Fusion was traveling northbound on I-15 near milepost 358, north of the Willard Bay exit," said the news release. "Prior to Perry port of entry, the vehicle lost control and slid off the freeway to the right. It slid sideways onto the shoulder and down a slight decline making impact with a large cement sign base, impacting with the driver's side door of the vehicle."
The driver was killed instantly. The front seat passenger was initially thought to be in serious condition, but after being transported to the hospital and being further evaluated, she was reported to be to good condition with some minor injuries and will be released from the hospital Wednesday evening.
The deceased person has not been identified pending notification of family.
Gephardt Daily will have more information as it becomes available.