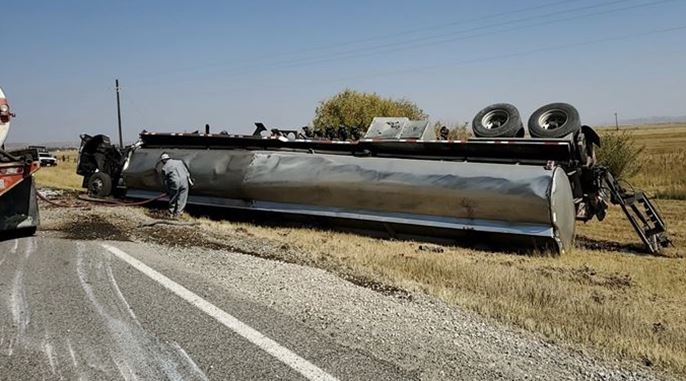 RANDOLPH, Utah, Sept. 24, 2020 (Gephardt Daily) — A tanker filled with gasoline rolled over Thursday morning on State Route 16 near Randolph, and the driver had to be extricated and flown by air to an area hospital.
The single-vehicle accident happened at 10:51 a.m. near mile marker 19 of SR-16, Utah Highway Patrol Trooper Chris Bishop told Gephardt Daily. The driver was critically injured.
The tanker has leaked, and the cleanup will keep the roadway closed to traffic for multiple hours, Bishop said at 12: 55 p.m. Thursday.
Gephardt Daily will have more information as it becomes available.