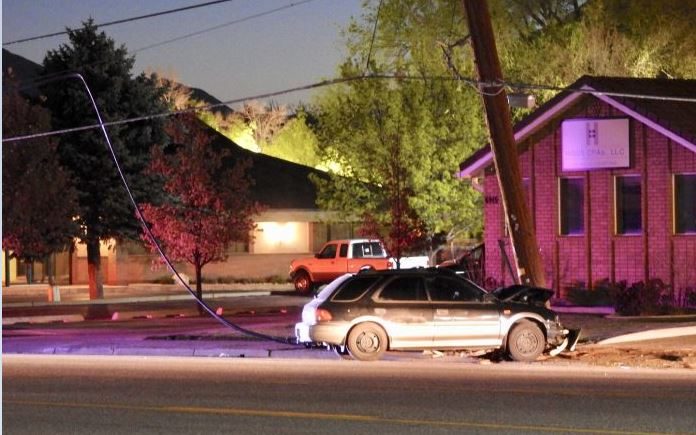 MIDVALE, Utah, April 21, 2018 (Gephardt Daily) — The Unified Police Department is considering charges against a man whose car sheared off a power pole early Saturday morning in Midvale.
The accident was reported at 4:47 a.m. at about 6915 S. 900 East.
A witness reported a Subaru Impreza wagon that was southbound on 900 East but crossed into the northbound lane, where it ran into the power pole, Detective Chuck Malm told Gephardt Daily.
"It was sheared off from the base," Malm said. "It was a miracle, just amazing that this guy lived."
The driver fled the scene on foot, Malm said. Investigators at the scene noticed the strong smell of alcohol in the vehicle.
By 10 or 11 a.m., police were able to contact the car's registered owner, who matched the description of the man seen fleeing the car.
Malm said the man likely will be charged with leaving the scene of an accident. Since several hours had passed, the driver could not be given a sobriety test, so DUI charges are unlikely, he said.