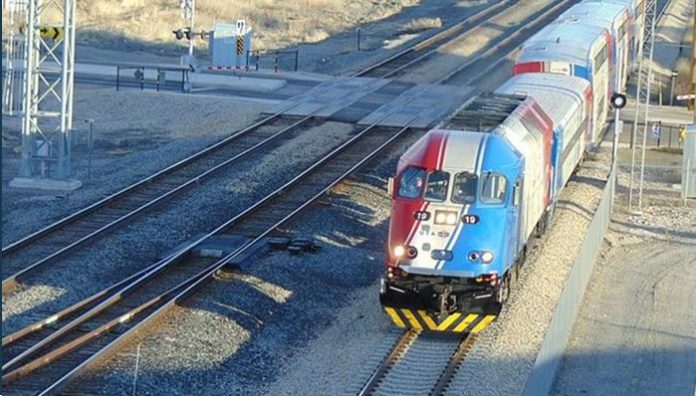 OREM, Utah, May 16, 2019 (Gephardt Daily) — A man whose car was struck by a FrontRunner train in Orem on Thursday has died from his injuries.
"I've just been informed the 62-year-old man involved in this morning's incident in Orem has passed away," said a statement issued just before 5 p.m. by Carl Arky, Utah Transit Authority spokesman.
The man, whose name has not yet been released, was alone in his car at about 8:30 a.m. when his vehicle was struck by the southbound train. The collision happened at 1843 W. 400 South.
"According to the reports I have received, the car rolled several times and came to a stop upside down," an earlier statement from Arky said. "First responders extricated the passenger of the vehicle…. The individual in the car is believed to be in Delta (critical) condition and is being transported to the hospital."
A bus bridge was set up to handle rush-hour passengers. No injuries were reported by people on the involved train, Arky said.
It appears the warning signals were functional and the arm of the crossing gate was down, in the proper position to alert drivers to a crossing train, Arky said.
Gephardt Daily will have updates as additional information becomes available.