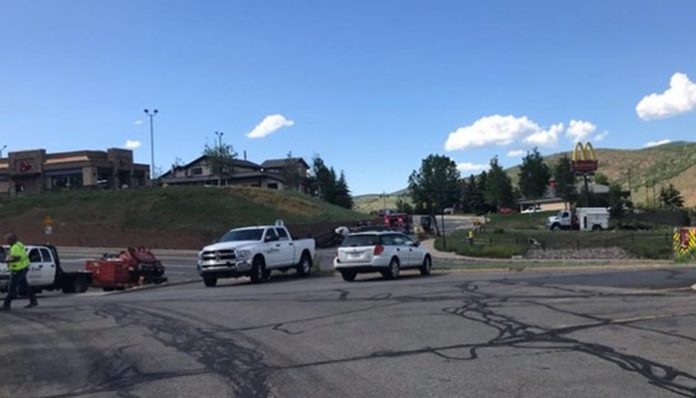 PARK CITY, Utah, July 1, 2019 (Gephardt Daily) — Businesses have been evacuated and drivers are being advised to avoid the area of a gas leak in Kimball Junction Monday evening.
Summit County tweeted at 5 p.m. that the Park City Fire District, along with the Summit County Sheriff's Office "has ordered an evacuation of Ute Boulevard between SR-224 and the Kimball Junction Transit Center roundabout due to a gas leak."
The Richins Building at 1885 W. Ute Blvd., which contains the Department of Motor Vehicles and the Summit County Library, has been evacuated, the tweet said.
"The Kimball Junction Transit Center has also been evacuated, as well as McDonald's, Taco Bell and the strip mall that Davanza's sits in," a follow-up tweet said.
Reports from the scene indicate that Dominion Energy crews are digging up a portion of Kimball Junction to try and determine exactly where the leak is and what caused it.
"No word on how long evacuations will be in place," the tweet said. "Drivers should stay away and take alternate routes."
Gephardt Daily will have more on this developing story as information is made available.