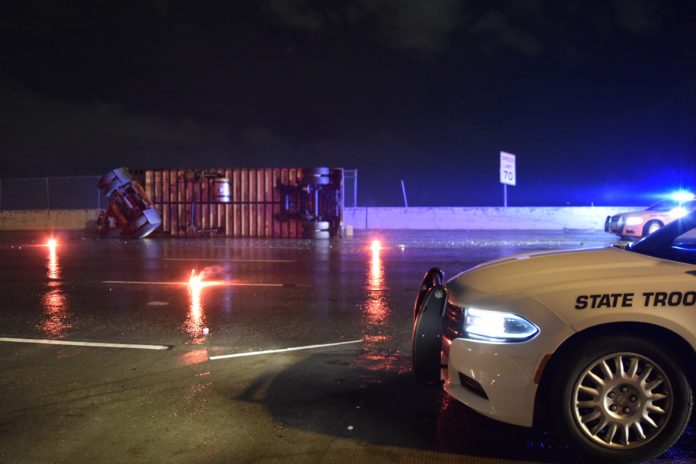 SALT LAKE CITY, Utah, Nov. 17, 2017 (Gephardt Daily) — Two drivers defied the odds Friday morning, escaping unharmed from a wild tractor-trailer rollover crash on Interstate 15 in Salt Lake City.
Utah Highway Patrol Sgt. Frank Shelby told Gephardt Daily the accident happened about 3:15 a.m. when a semi hauling twin trailers near 800 South lost control and "gathered up a small passenger car" in the process.
The rear trailer became detached and rolled onto its side on the left side of I-15, while the passenger car was totaled.
Troopers expected the worst when they arrived at the crash site, and were relieved when they realized both drivers involved in the accident suffered only minor injuries.
The cause of the crash has yet to be determined.
Cleanup was expected to last into Friday morning's commute. Drivers who can avoid the area are asked to do so.