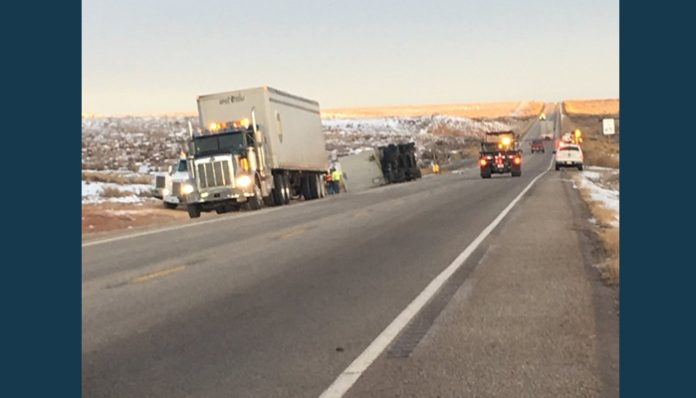 MOAB, Utah, Jan. 27, 2019 (Gephardt Daily) — Drivers are being warned to take extra care after a semi truck hit an elk on U.S. Highway 191 between Moab and Monticello Sunday.
The elk was killed in the accident. It's not clear at this time if anyone traveling in the semi was injured.
A tweet from the Utah Highway Patrol Southeast Region said: "Keep a careful eye out; all the animals are looking for easy feed next to the roadways. The road salt and with UDOT's awesome work clearing the roads looks inviting (to animals.)"
Gephardt Daily will have more on this developing story as information is made available.